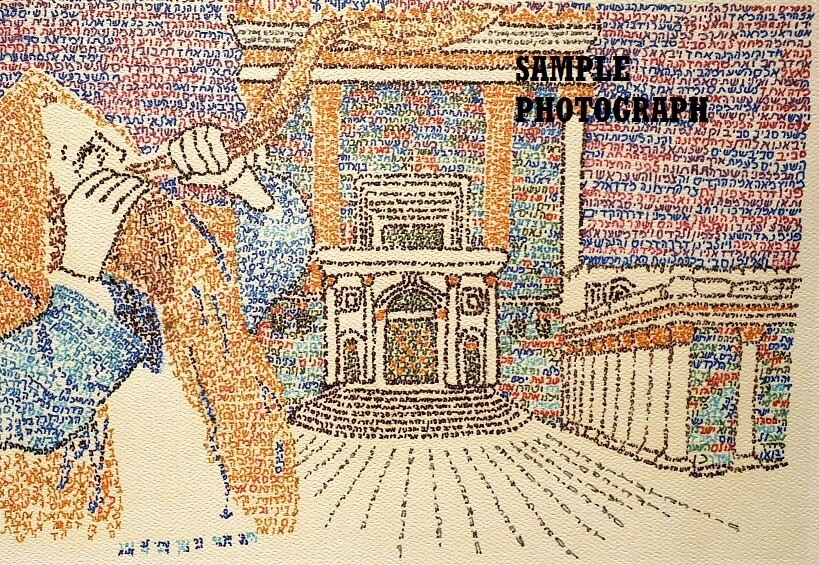 EZEKIEL'S TEMPLE ( Ezekiel chapter 36-48)
SKU Book202
Product Details
EZEKIEL'S TEMPLE ( chapter 36-48)
a microcalligraphy the ancient art form that uses the text of the Bible as the brushstrokes to create the art.
Chapters 36-48 describe the final period of Hashem's redemption of the word in small and delicate detail.
It describes the fruit of the land and describes the building of the Final Prayer House for all the Nations of the Earth.
All this with the blowing and the call of the great Shofar
Save this product for later