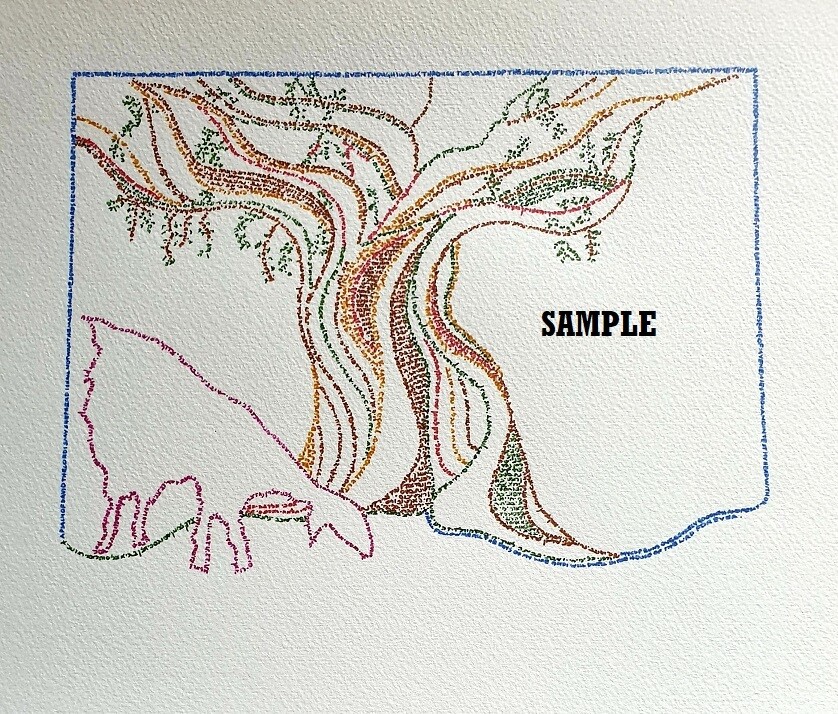 THE 23rd PSALM
SKU DY103
Product Details
THE 23rd PSALM
This MICROCALLIGRAPHY by ARYEH Yerushalmi depicts the grazing near a gnarled Olive tree using the text of PSALM 23.
MICROCALLIGRAPHY is the ancient Hebraic art of using Biblical text to create an image of meaning.
The psalm is used 23 times in Hebrew and the Blue border is the psalm again in English
Size 11 inches by 15 inches
FREE SHIPPING
The print is rolled and packed into a travel safe cardboard tube.
Save this product for later