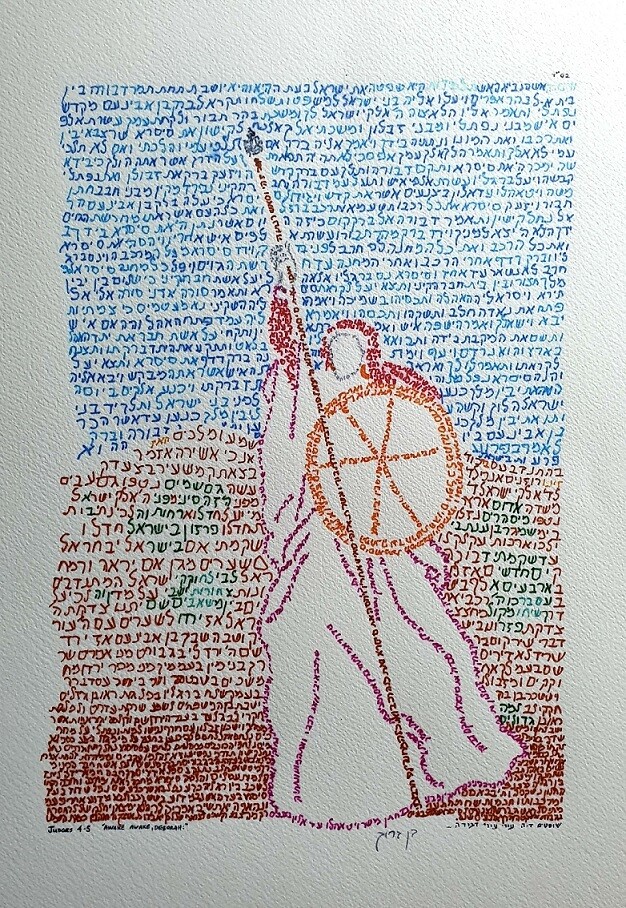 THE SONG OF DEBORAH
SKU PS101
Product Details
THE SONG OF DEBORAH
This MICROCALLIGRAPHY by Binyamin Baruch uses the text of Judges 4-5to create the image of this strong woman whose wisdom and truth were her main weapons.
The text told in the book of Judges tells the story of the great prophetess DEBORAH whose name in Hebrew means "the word of G-d'. She was a judge and a prophetess and she sat and gave her judgments under a large date palm tree in Samaraih between the lnads of Benjamin and Ephraim.
The text includes the famous Song of Deborah found in Judges 5:2–31 a prayerful song sung at the victory of Deborah and Barak's Israelite forces against the oppressive Canaanite warlords.
Size 17 inches by 11.5 inches
Save this product for later