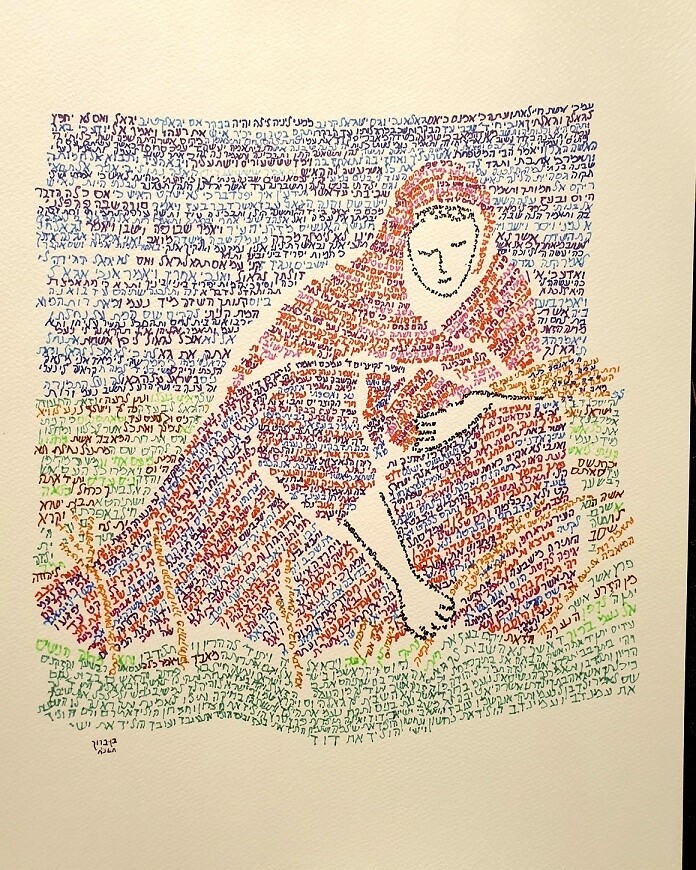 Book of Ruth in Hebrew
SKU Micro103
Product Details
Jerusalem artist Ben Baruch has designed this work of Ruth gleaning the fields of Boaz.
Using the ancient Jewish art of Micrograph and using a wide and glorious display of colors, he has captured the scene with great sensitivity.
The top rows in the heavens make use of the verses in which Ruth promises: " Wherever You will go, I shall go, Your people shall be my people and your G-d...my G-d."
The verses also appear over her heart, thereby connecting her heart and soul with the Heavens and G-d above.
14 x 11"
Save this product for later