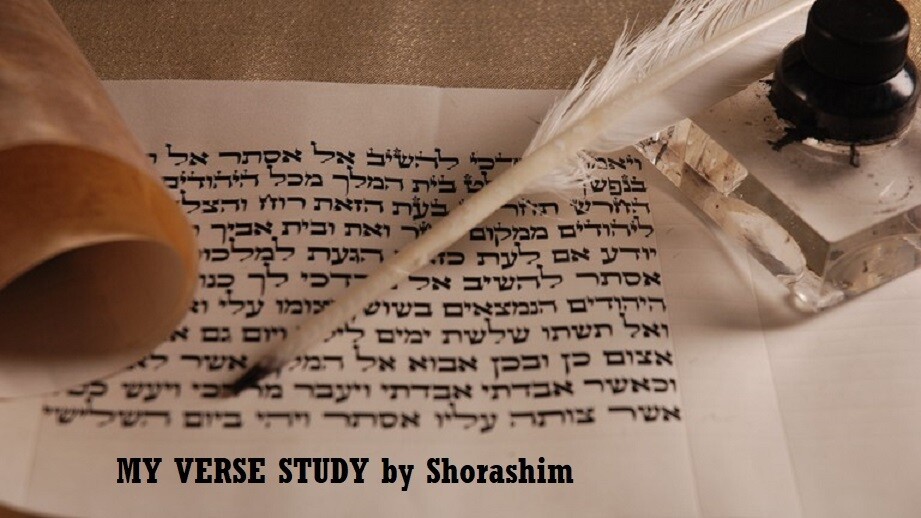 MY VERSE study by SHORASHIM
SKU PS102
Product Details
THE SHORASHIM " MY VERSE " STUDY
We at Shorashim have embarked on another Biblical Study PROJECT
The " MY VERSE PROJECT" is focused on presenting a study personalized to your SPECIAL VERSE.The " MY VERSE PROJECT" iis based on our understanding that every person has their one ( or more) special verses
Every verse in the Tanach ( the Bible)has layers of layers of meaning. Yet every soul in any season of his or her life will find one of those layers of meaning calling out to his or her soul. That verse then becomes "owned by that person. It is the verse that reminds, empowers, or simply gives great comfort.
Yet what is most important to realize that in a lifetime one may gather many such verses. There are so many different periods and seasons in one's life and different verses will offer different wells of comfort and encouragement.
Yet each verse is not only replete with layers and layers of meaning, and are also made up of specific words and structure. Understanding those intricate layers and meanings is critical for a deeper understanding of the verse and its attraction to one's inner heart and soul.
This study focused on the verses of the TANACH ( THE HEBREW BIBLE) will try, if relevant to explore all these avenues in the search for meaning in each of these Biblical verses
The ": MY VERSE STUDY" arrives as a word document
Save this product for later