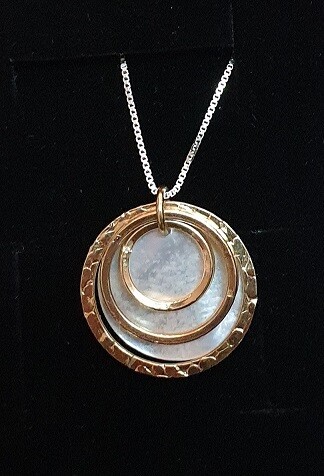 MIRIAM'S TIMBREL ( Exodus 15:20 )
SKU BJ 1
Product Details
MIRIAM'S TIMBREL
Miriam was called a prophetess even before we hear of any prophecy she utters.
"And Miriam the prophetess, the sister of Aaron, took a timbrel in her hand; and all the women went out after her with timbrels and with dances." (Exodus 15:20)
At the Exodus from Egypt . The men of the Israelites were probably looking for the best walking apparel and carry bags to enter into the wilderness .
Miriam, and her sisters , on the other hand, were gathering Timbrels and musical instruments. They simply "knew".
The timbrels represent that Faithful Knowledge
Mother of Pearl is used in this Jewelry piece as well to represent the verse from Proverbs
"A woman of Valor Who Can Find her Value Is Far Beyond Pearls" Proverbs 31:10
The piece created by Binyamin Baruch is made of GOLDFILL hanging on a disc made of a Mother of Pearl .
The effect is that in movement the Timbrel is "always playing"
Size 0.65 inches 2.5 cm Diameter
Price $50 including silver chain and shipping

GOLDFILL JEWELRY
Save this product for later